Sort By
Filter By
Convection

Convection

A convection oven has a powerful fan and exhaust system that circulates hot air inside the oven to help maintain a consistent temperature, making it ideal for multi-rack cooking.

Downdraft Ventilation

Downdraft Ventilation

A downdraft range or cooktop integrates the ventilation system directly into the cooking surface, eliminating the need for an overhead vent. These systems help capture smoke, steam, grease particles and odors at the cooking surface, pulling them down and out of the kitchen before they can escape into the air.

Sabbath Mode

Sabbath Mode

Sabbath mode is a feature on many modern appliances that allows the appliance to be used for certain religious observances during specific holidays. The main function of Sabbath mode is to not let the operator accidentally use a feature such as a digital temperature readout, or ice maker on a refrigerator.

Self-Clean

Self-Clean

A self-cleaning oven gets the cavity squeaky clean without the use of a chemical cleaner—and without much elbow grease. It achieves this feat by heating to temperatures north of 800° F to burn off all those spills and spots, leaving you with a thin layer of white ash that's easily wiped off with a sponge.
GAS
Add to Wishlist

Add to Wishlist

Compare

Add to Compare
6.3 cu ft. Smart Wi-Fi Enabled ProBake Convection™ InstaView™ Gas Slide-in Range with Air Fry
LG Electronics LSGL6335F
SALE Ends January 3, 2024
$2,899 - $2,999
$1,699 - $1,799
Add to Wishlist

Add to Wishlist

Compare

Add to Compare
GE Profile 30" Gas Range with WiFi and No-Preheat Air Fry Stainless Steel - PCGS930YPFS
GE Profile PCGS930YPFS
SALE Ends January 3, 2024
$3,699
$1,899
Add to Wishlist

Add to Wishlist

Compare

Add to Compare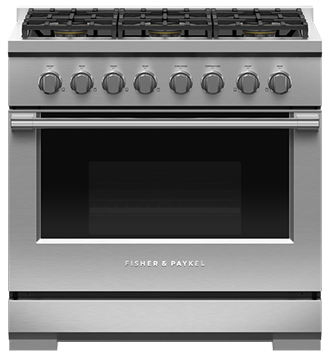 Gas Range, 36", 6 Burners
Fisher & Paykel RGV3-366-N
$10,999
$10,449
Add to Wishlist

Add to Wishlist

Compare

Add to Compare
GE 30" Gas Freestanding Range with Broil Drawer White - JCGBS10DEMWW
GE Appliances JCGBS10DEMWW
SALE Ends January 3, 2024
$949
$699
Add to Wishlist

Add to Wishlist

Compare

Add to Compare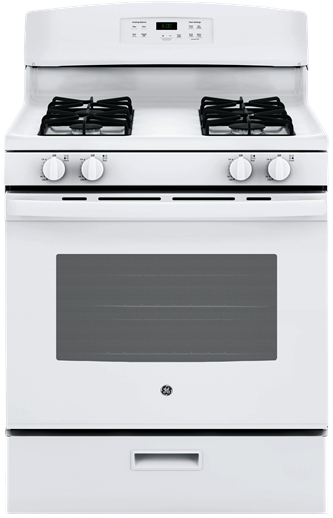 30" Free-Standing Standard Clean Gas Range
GE Appliances JCGBS60DEKWW
SALE Ends January 3, 2024
$1,049
$749
Add to Wishlist

Add to Wishlist

Compare

Add to Compare
GE 24" Gas Slide-In Range with Storage Drawer White - JCGAS300DMWW
GE Appliances JCGAS300DMWW
SALE Ends January 3, 2024
$1,049
$799
Add to Wishlist

Add to Wishlist

Compare

Add to Compare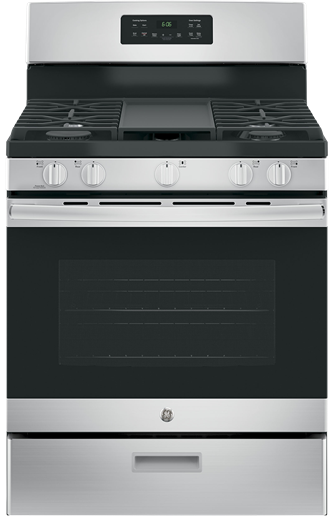 GE 30" Gas Freestanding Range with Broil Drawer Stainless Steel JCGBS66SEKSS
GE Appliances JCGBS66SEKSS
SALE Ends January 3, 2024
$1,199
$849
Add to Wishlist

Add to Wishlist

Compare

Add to Compare
Frigidaire 30" Gas Range
Frigidaire FCRG3052AW
More colors available
SALE Ends January 10, 2024
$1,099 - $1,149
$899 - $949
Add to Wishlist

Add to Wishlist

Compare

Add to Compare
Frigidaire 30" Gas Range
Frigidaire FCRG3052BW
More colors available
SALE Ends January 10, 2024
$1,099 - $1,149
$949 - $999