Sort By
Filter By
Accepts Custom Panels

Accepts Custom Panels

A panel ready appliance allows for a custom panel to be installed on the face front of the appliance that matches the rest of your cabinetry for seamless integration with your kitchen design.

Energy Star Rated

Energy Star Rated

Energy Star is a government-backed program for identifying products and appliances that meet certain energy efficiency standards. This designation is assigned to products designed to use less energy and reduce recurring costs for consumers.
INTEGRATED PANEL
Add to Wishlist

Add to Wishlist

Compare

Add to Compare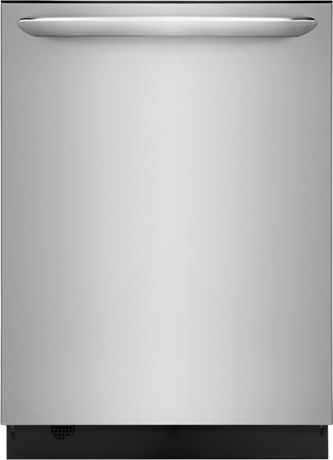 Frigidaire Gallery 24'' Built-In Dishwasher with EvenDry System
Frigidaire Gallery FGID2479SF
SALE Ends January 10, 2024
$1,299
$899
Add to Wishlist

Add to Wishlist

Compare

Add to Compare
18 OVERLAY BUILT-IN DISHWASHER
Fulgor Milano F4DWS18FI1
SALE Ends January 15, 2024
$1,229
$959
Add to Wishlist

Add to Wishlist

Compare

Add to Compare
24 OVERLAY BUILT-IN DISHWASHER
Fulgor Milano F4DWS24FI1
SALE Ends January 15, 2024
$1,229
$959
Add to Wishlist

Add to Wishlist

Compare

Add to Compare
24" OVERLAY BUILT-IN DISHWASHER
Fulgor Milano F4DWT24FI1
SALE Ends January 15, 2024
$1,229
$959
Add to Wishlist

Add to Wishlist

Compare

Add to Compare
18 (45cm) Fully-Integrated Top Control Dishwasher
Porter & Charles DWVFI 18
$1,149
$1,049
Add to Wishlist

Add to Wishlist

Compare

Add to Compare
24 (60cm) Fully-Integrated Standard Tub Dishwasher
Porter & Charles DWVFI 82
$1,149
$1,049
Add to Wishlist

Add to Wishlist

Compare

Add to Compare
24 (60cm) wide fully integrated tall tub dishwasher
Porter & Charles DWVFI
$1,199
Add to Wishlist

Add to Wishlist

Compare

Add to Compare
24" STAINLESS STEEL BUILT-IN DISHWASHER
Fulgor Milano F6DWT24SS2
SALE Ends January 15, 2024
$2,929
$2,279
Add to Wishlist

Add to Wishlist

Compare

Add to Compare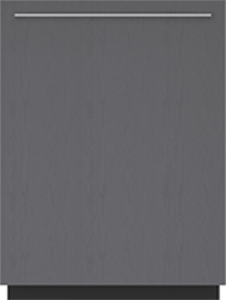 24" Dishwasher - Panel Ready
COVE DW2450
$4,239
Add to Wishlist

Add to Wishlist

Compare

Add to Compare
24" Dishwasher with Water Softener - Panel Ready
COVE DW2450WS
$4,459
Add to Wishlist

Add to Wishlist

Compare

Add to Compare
24in Dishwasher ADA Overlay 48dBA top control 6 cycle, beam on floor
BLOMBERG DW51600FBI
Add to Wishlist

Add to Wishlist

Compare

Add to Compare
Monogram Smart Fully Integrated Dishwasher
MONOGRAM ZDT925SPNSS